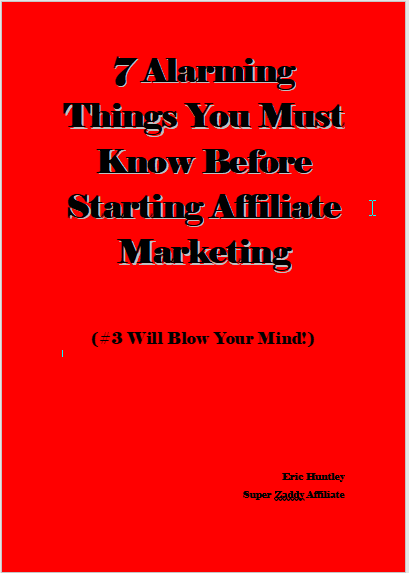 ​
​
​
​
If you have been wondering if you should get involved in affiliate marketing then this special report is for you.
By the time you have finished you will know the answer to that question.
​
I wish I would have had this information when I first got started. It would have saved me a lot of heart ache & pain as well as money.
​
Uncover the truth about affiliate marketing. See through the fog & the smoke screens.
Affiliate Marketing will be laid bare for you. You will truly see what most will never see.
This Special Report Will Help You
Evaluate if Afiiliate Marking Is for you before you invest a dime.

Get the real scoop on Affiliate Marketing.

Discover things the gurus never tell you.

Learn the good, the bad, and the ugly about Affiliate Marketing.
​
​
​
Get Special Report
We respect your privacy. Unsubscribe at any time.